Profile

Andaran atish'an, stranger
Tel garas solasan
Free Account
Created on 2015-02-21 13:02:11 (#2379448), last updated 2015-02-21 (134 weeks ago)
0 comments received, 6 comments posted
4 Journal Entries, 6 Tags, 0 Memories, 14 Icons

About
| | |
| --- | --- |
| Name: | Lyris Lavellan ☼ Inquisitor |
| | |
| | |
| Website: | More info |

Mini Bio



LYRIS LAVELLAN | DRAGON AGE: INQUISITION


The Dalish are elves who refuse to live in human cities, where their people are exploited, having few rights. They choose to eke out an independent existence in the forests, attempting to keep the last remnants of their ancient culture alive. Lyris is from clan Lavellan, a group of Dalish who migrate around the perpetually feuding Free Marches. Lyris' people travel along the borders of each city-state's territory, where Free March rulers will be less inclined to attack them, for fear of accidentally provoking neighboring cities.

Lyris became a hunter at a young age, growing into a respected protector and provider. The recent mage rebellions disturbed his clan's way of life, as the fighting spilled out into the countryside. Clan Lavellan's leader, Keeper Deshanna Istimaethoriel Lavellan, chose Lyris to spy on the meeting at the Temple of Sacred Ashes between the Divine and the feuding factions, so he could bring back news of the outcome.

After the explosion that killed the Divine, Lyris was the only survivor. Rumors that the mysterious mark on his hand is a sign of the Maker's favor were spread by those who claim they saw the divine prophet, Andraste herself, lead Lavellan out of the Fade.

( kinks/info | threads | muses | other )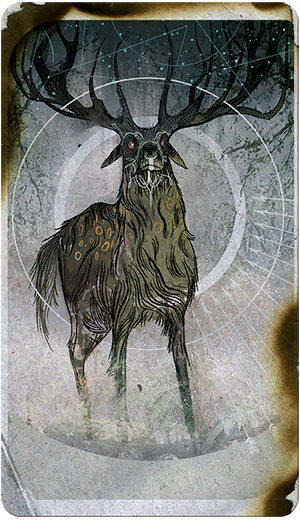 [ theme | profile ]

Connect

People
[View Entries]

Communities
[View entries]

Member Of (3):

Subscriptions (1):

Administrator Of (0)

Feeds
[View Entries]

Subscriptions (0)

Linking
To link to this user, copy this code:
On Dreamwidth:
Elsewhere: